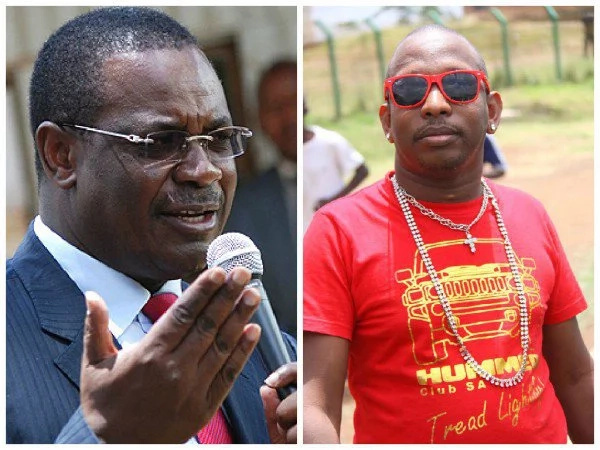 With Sonko as his main opponent in August 8th elections, Kidero might not need to campaign so hard to win back his gubernatorial seat for three simple reasons:
=> ONE. Sonko has obviously lost a big chunk of his 2013 support base because of the way he humiliated their son and preferred candidate, hence upsetting a well-calculated vision 2022. The disgruntled voting bloc may not vote for Kidero in protest, but they won't be enthusiastic about voting for Sonko either. Many of them would rather remain noncommittal about the Nairobi gubernatorial race. On the other hand, Kidero retains a greater percentage of his 2013 voting bloc.
=> TWO. Sonko humiliated the powers that be by trouncing their preferred candidate- Peter Kenneth. The foul-tempered, wall-boxing urbanite has also shown a consistent streak of rebelling against the system and winning while at it. So the system is aware that he may not play ball if he becomes governor.
The city fathers are definitely not happy with him. No system the world over enjoys such competition from within. Hence Sonko should forget about getting the full support of the Jubilee campaign machine come August 8th.
=> THREE. Sonko might be a populist politician with a charitable heart, who appeals to the poor of the poorest in the city, but when it comes to intricate matters such as managing a cosmopolitan city, he knows NADA!
When the rubber finally meets the road about the management of city affairs and making solid and futuristic infrastructural plans for the Kenyan capital, Sonko will be like a dog caught in the headlights of a car, in pitch darkness.
Forget about this nonsense that one only needs to surround himself with smart brains and everything runs smoothly. The main man always has the final say. This is why many level-headed city dwellers will be voting against Sonko on August 8th.
With Sonko facing all those odds, Kidero might as well take a two months vacation in the breathtaking South Coast of New Zealand, and come back to do his campaigns one month to elections.